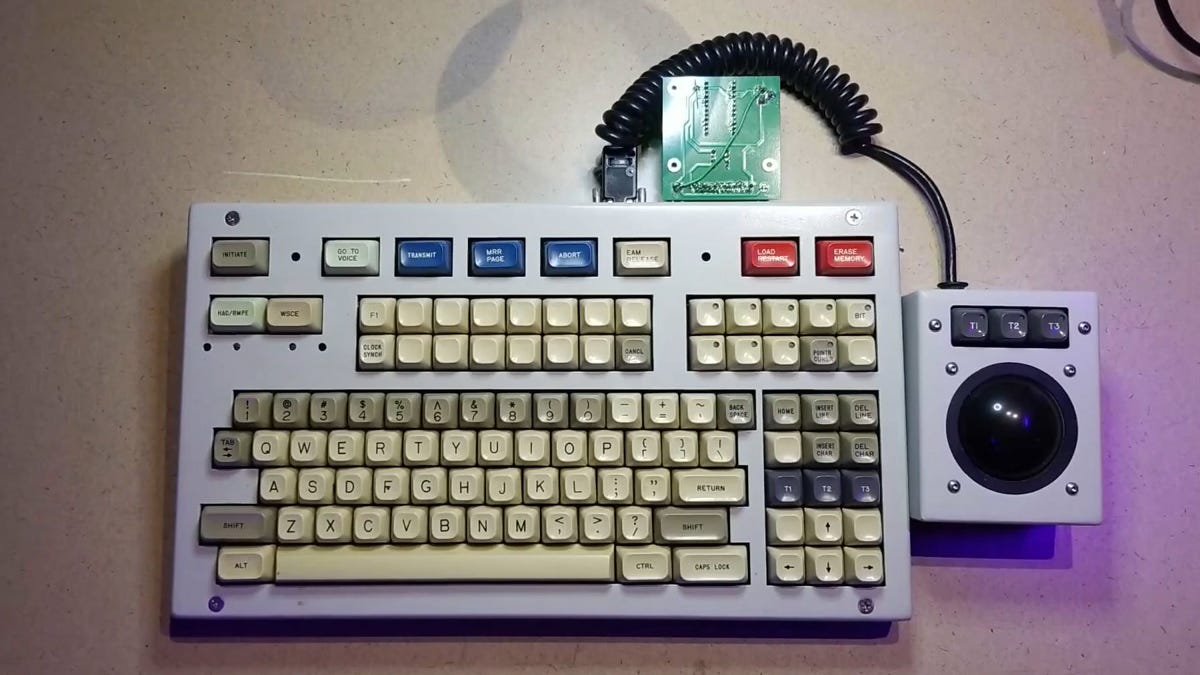 The first USB ports only started showing up in computers around 1998, and there was little chance it was available in time for the Air Force's new REACT consoles which undoubtedly took years to design and develop before being implemented. As a result, the keyboard and trackball communicated through the old RS422 protocol, requiring a complete teardown, some clever reverse engineering, and the use of an Arduino Pro Micro to get key inputs translated to a USB port that could be connected to modern computers.
G/O Media may get a commission
The trackball also required some extensive TLC to get it back in smooth working order, but given its age, it doesn't appear to be as reliable or accurate as modern trackballs. On top of that, custom software had to be developed to get both devices to play nice with something other than computers designed to launch nuclear missiles, and that can be downloaded here if you happen to come across a Minuteman III REACT console to call your own but don't have a nuclear missile silo to go with it.
Source: Gizmodo